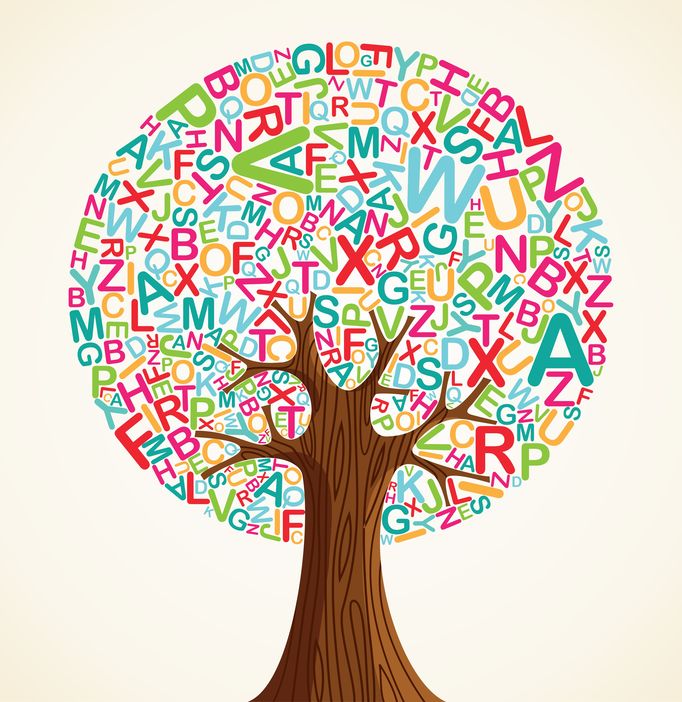 Our Philosophy
Rising Star Academy's twin pillars of academic rigor and ethical development come to life each day for our Preschool (age 3) through Grade 3 students. In small classes, students participate in an integrated program of reading, writing, language arts, mathematics, social studies, and science organized around diverse themes and student-initiated investigations. Complemented with Quranic and Islamic Studies as well as Arabic Language, primary education becomes well-rounded and comprehensive. Learning is hands-on; subjects come alive as students read, write, ask questions, conduct experiments, take field trips and share their learning.
Students are taught to think critically: to gather complete information, be precise, develop a plan when solving a problem, and apply diggerent strategies when needed. Engagement in project-based learning, physical education, and computers complement the academic program.
Through our commitment to academic rigor and spiritual and moral development, RSA' Primary Program strives to help students develop critical minds and kind hearts.
Our Curriculum
Rising Star Academy's philosophy of literacy embraces the New Jersey Common Core State Standards . At Rising Star, we feel that it is necessary to teach according to the standards in order to make sure that our students are knowledgeable of the content that the state requires. Never the less, the CCS does not limit our teachers to teach only the minimum standards. The dedicated teachers at RSA delve into content and activities that are more challenging, which requires students to use higher-level thinking. This way, students' curiosities are being triggered and we are pushing the students to take their aptitude to a new level.
To achieve success in establishing distinct literacy skills that contribute to a student's profound abilities, we created a detailed literacy plan. This plan features strategies for reading comprehension, literacy skills, reading fluently, oral speaking and listening, and writing and grammar. Three crucial aspects drive our literacy plan for k to 5: reading fluently, writing expressively, and speaking articulately.
Reading fluently is a priority, and so to achieve this great task RSA has a new reading program that will come into effect this year. Not only do students read from the Scott Foresman stories from their text books, but also they have unlimited access to the classroom library. This year we have field trips to the library to encourage students to stay connected and fall in love with reading.
Along with reading fluently, comprehending what you read is even more meaningful for students in K through five. That is why we devote a significant portion of our literacy plan to allow students to understand, absorb, reflect and analyze what they have read. For students to take a piece of text and relate it to their own life or understand what a character maybe feeling, shows that they are taking ownership of their learning, and that they are not disconnected with the content.
Along with comprehending, the ability to express oneself in writing is also a major stepping-stone that a student shall accomplish at RSA. Writing techniques and grammar are taught during writing lessons. While grammar class teaches how to write properly, journal writing reinforces what is being taught in grammar through continuous practice.
The literacy plan focuses on speaking and expressing one's self verbally and effectively as well. At RSA, we are reaching to create the forerunners of tomorrow. In addition, to do so one must be persuasive, articulate, and most of all captivating in their speech. We hope to achieve this from all of our students. Hence, we encourage our students to participate in extracurricular activities, be out spoken in class, speak up and reflect. Some of the assessments we include in our plans are oral reports and projects, class discussions and debates, just to name a few.
To achieve the objective of providing distinguished literacy instruction, our school will:
· Create an excellent relationship with parents, since they are crucial in linking the two worlds (home and school) together.
· Use instructional strategies and practices that are effective and produce results.
· Provide reading materials at different levels for diverse readers.
· Have options for reading different genres.
· Monitor the progress of all the aspects in the literacy plan. (Reading, writing, etc.)
Language Arts Resources: The curriculum and texts used in Rising Star for grades k through five are from the Scott Foresman series. The Scotts Foresman curriculum is for Language Arts, and Grammar, Spelling, and Phonics.
Mathematics: Rising Star Academy applies the Everyday Mathematics in its primary and elementary grades. Everyday Mathematics is a comprehensive Pre-K through grade 5 mathematics program developed by the University of Chicago School Mathematics Project. Everyday Mathematics Curriculum Features :
Real-life Problem Solving: Everyday Mathematics emphasizes the application of mathematics to real-world situations. Numbers, skills, and mathematics concepts are not presented in isolation, but are linked to situations and contexts that are relevant to everyday life. The curriculum also provides numerous suggestions for incorporating mathematics into daily classroom routines and other subject areas.
Balanced Instruction: Each Everyday Mathematics lesson includes time for whole-class instruction as well as small-group, partner, or individual activities. These activities balance teacher-directed instruction with opportunities for open-ended problem solving, hands-on explorations, long-term projects, and ongoing practice.
Multiple Opportunities for Basic Skills Practice: Everyday Mathematics provides numerous opportunities for basic skills practice and review. These include written and choral fact drills, mental math routines, practice with Fact Triangles (flash cards of fact families), daily sets of review problems called Math Boxes, homework assignments called Home Links or Study Links, timed tests, and a wide variety of math games.
Emphasis on Communication: Throughout the Everyday Mathematics curriculum, students are encouraged to explain and discuss their mathematical thinking. Opportunities to verbalize their thoughts and strategies give children the chance to clarify their thinking and gain insights from others.
Enhanced Home/School Partnerships: Daily Home Links (Grades K-3) and Study Links (Grades 4-6) provide opportunities for family members to participate in students' mathematical learning. Study Links are provided for most lessons in grades 4-6, and all grades include periodic letters to help keep parents informed about their children's experience with Everyday Mathematics .
Appropriate Use of Technology: Everyday Mathematics teaches students how to use technology appropriately. The curriculum includes many activities in which learning is extended and enhanced through the use of calculators. At the same time, all activities intended to reinforce basic paper and pencil and mental computation skills are clearly marked with a no calculator icon.