<!- sidebar-file='/home/sites/www.rsanj.org/web/rsa/_zumu_sidebar.html' --> <!- box:side1 -->

Quick Links

Principal's Message

Newsletters

2017-18 Reading and Supply Lists

Lunch Menus

Calendar

Sycamore Login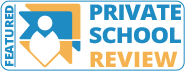 News & Information


Summer Office Hours
Our Summer Office Hours are:
Mondays, Wednesdays and Fridays
9:30am to 2:30pm
2017-18 Summer Reading and Supply Lists
Check here for your summer reading lists and the supply lists for the 2017-18 school year.
Rising Star Academy in the New York Times
We are so excited to see Rising Star Academy in The New York Times! Check out the kind of lessons you will find in Sr. Ahlam's social studies classes!
MSA Accreditation Updates
Congratulations to Rising Star Academy for achieving Middle States Association (MSA) accreditation.
RSA Wins 3rd Place in the 2016 NJIT Science Olympiad Tournament!
Congratulations RSA for winning 3rd Place at the 2016 NJIT Science Olympiad Tournament. Mashaallah, our team is moving on to the States Competition in March 8th, 2016.
Upcoming Events
Mon Aug 28
First Day for Staff
Thu Aug 31
Arafa
Fri Sep 1
Eid Al-Adha
Sat Sep 2
Eid Al-Adha
Sun Sep 3
Eid Al-Adha
Mon Sep 4
Labor Day
Wed Sep 6
Orientation Day
Thu Sep 7
First Day of School
Mon Sep 25
MAP Testing
Tue Sep 26
MAP Testing
Wed Sep 27
MAP Testing
Thu Sep 28
MAP Testing
Fri Sep 29
MAP Testing
Wed Oct 11
10th & 11th PSAT